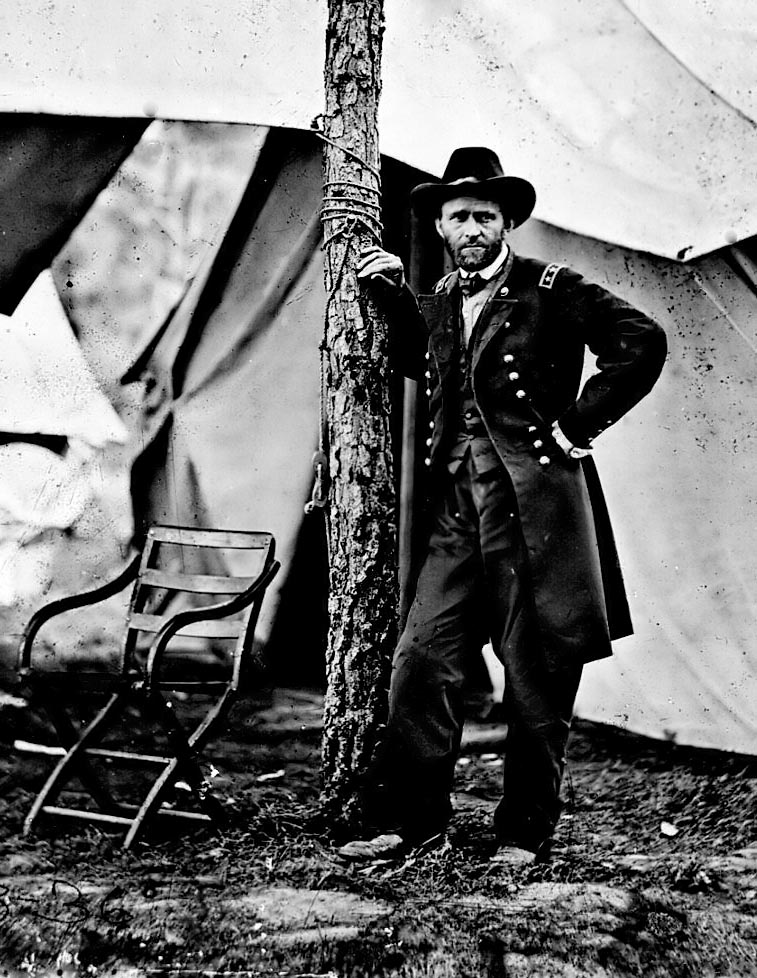 You've heard about Ulysses S. Grant the general and president but did you know he also wrote a two volume memoir? Neither did I.
In May of 1884, Grant found out, as did other investors, that monies they had invested were taken by Ferdinand Ward in a ponzi type scam. This wiped out Grant's finances. The editors from Century Magazine had approached him, in the past, about writing articles about the different battles he participated in. Now needing a source of income, he finally agreed and wrote about the battle at Shiloh.

After the success of his article and finding out he had throat cancer, Grant needed to make sure his family would be provided for. He decided he could write a book of all the battles and presented the idea to Century (editor's note: some sources say it was Grant's idea, others say it was Century Magazine's). The editors offered Grant ten percent royalties on a suspected sale of twenty five thousand sets. He almost signed the contract until his friend, Mark Twain, offered him a better deal, seventy-five percent royalties or net profit, depending on who you read.
In the beginning, Grant dictated most of the words for his memoirs. It is reported that he could dictate up to ten thousand words at one sitting. As a writer, I can only dream of doing so well. As time went on the cancer spread to h

is tongue and mouth making it hard for him to talk, breath and eat. And yet, despite the pain, he continued.
In June of 1885, the Grant family moved to

Mount McGregor, New York, in the Adirondacks, to get away from a terrible heat spell that had gripped New York City , hoping Grant would be more comfortable. There Grant finished volume two. On July 23, 1885, a
couple of days after completion, Grant passed away. If that's not dedication to complete something, I don't know what is. Sadly, he never saw his work published.
Julia, Grant's wife, eventually received approximately $450,000 from sales.

The
Personal Memoirs of Ulysses S. Grant
went on to be
acclaimed as one of the best military histories ever written,
Did you know about the memoirs? Did you know he also drew and painted mostly in his younger years? Have you ever visited Grant's Tomb in New York City?
Thanks for joining me today.
Sources: granthomepage.com, wikipedia,
http://faculty.css.edu/mkelsey/usgrant/lastyears.html,
http://faculty.css.edu/mkelsey/usgrant/lastyears.html,
http://www.cbsnews.com/video/watch/?id=50141210n - reccomend watching
http://clevelandcivilwarroundtable.com/articles/biography/grant_lion.htm